When a company is looking for quality and business management system support, they seek the help of consultants and professionals with a proven track record and whose references sing their praises.
Unfortunately in today's marketplace, there are more and more consultants who claim they can easily deliver what the client wants or needs. They do what they feel the client needs based on a cookie-cutter approach to system improvements.
This is where our team of highly trained, highly experienced professionals are different than almost every other consultant. We listen to what the client says and to what the client doesn't say, as both are equally important. We customize a solution tailored to the company, resulting in a system that works for the company and improves the bottom-line.
With years of proven leadership and hands-on experience at our fingertips , we can apply anything and everything to your meet your business need. Introducing the team…
Craig
Steele
Craig holds a B.S. degree in Aerospace Engineering and a Master's degree in Business Administration. Craig was employed for over 17 years at Cessna Aircraft and Lockheed Martin, where he worked for over 17 years in Engineering Design, Material Review and Supplier Quality, as well as serving on the IAQG AS9102B rewrite committee. He is a Private Pilot and is passionate about the aerospace industry. He was also an adjunct professor and has a passion for learning and succession planning. He has experience in Risk Management, Variation Management, Process Controls, First Article Inspections, Supplier Control, Business Management, Quality Requirement Development, and AS9100 and AS9120 deployment. Craig holds current AS9100 and AS9120 Lead Auditor Certifications and routinely audits companies to those standards.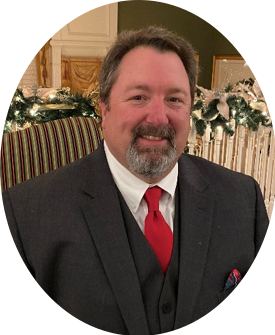 Eddie
Carter
Eddie has over 20 years of manufacturing and assembly experience, serving as Quality Manager and Master Planner for several subcontractors to companies such as Boeing, Lockheed, and Spirit and Bell. He has a solid background in querying customer embedded requirements to ensure companies are successful in meeting those requirements. Eddie understands the pressures small companies face when working as subcontractors and is well-positioned to support companies seeking to obtain or retain business with the large customers. Eddie has excellent knowledge of assembly processes, Master Planning in E2 by Shoptech, and Quality Management. Eddie holds a current AS9100 Associate Auditor Certification and routinely audits companies to the AS9100 and ISO9001 standards.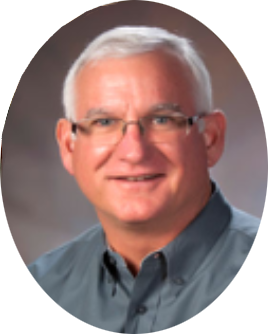 William "Bill"
Blake
Bill has over 35 years of experience in quality management, engineering, and operations. Bill served as Quality Manager for UTC Aerospace Systems, Supplier Quality Representative for Textron, Quality Engineer at Cessna Aircraft, Mechanical Engineer at the Boeing Company, and owner of a custom metals manufacturing company. These positions enabled him to manage Quality Management Systems, ensure suppliers met the applicable requirements, and manage internal audit programs to ensure ongoing compliance to requirements. Bill has a Bachelor of Science degree from Southwestern College. He has served as the Communications Chair for the Americas Aerospace Quality Group (AAQG), a voting member on the RMC, a member of the G-14, an OP assessor, and is a Certified Quality Auditor (CQA) for the American Society for Quality. Bill holds current AS9100 Aerospace Industry Experienced Auditor and ISO9001 lead auditor certifications and routinely audits companies to the AS9100 and ISO9001 standards.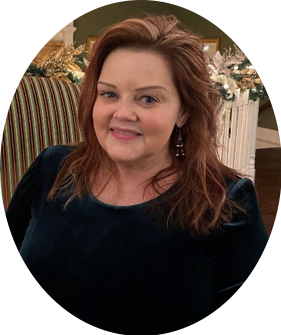 Gail
Jones
Gail Jones has experience in manufacturing of plastics, rubber and injection molding. She has been auditing for 14 years with 12 of those years in Aerospace and has 11 years of experience in government sectors of business and compliance at the Federal, State and Local level. She holds a B.S. degree in Social Science with a minor in Law from Texas Wesleyan University and attended law school at Texas Wesleyan School of Law. She aids in ISO 14001 Environmental Management, SQF-HAACP Food Safety and ISO 45001 Occupational Health and Safety Management. Gail holds current AS9100 and AS9120 Associate Auditor Certifications and routinely audits companies to those standards.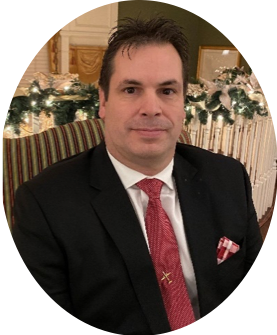 Robert
Whitford
Robert Whitford is an Army Aviation Veteran with over 30 years of technical, maintenance, supervisory, and managerial experience in both rotatory and fixed wing aircraft maintenance, operations, quality, and safety. Robert has worked as Program Manager with maintenance and operational experience on Sikorsky, Bell, Boeing, McDonald Douglas, Cessna, and Beech aircraft demonstrating technical knowledge in inspecting, scheduling, supervising and performing aircraft maintenance and flight activities in a fast-paced, high-stress environment. Robert teaches management, quality system, HAZMAT, safety, and environmental courses. He carries A&P and I.A. Licenses and worked / managed Flight Line Operations. He has a thorough knowledge of Government, FAA, Corporate, and Commercial Aviation forms/records preparation, organization, and management. Robert holds current AS9100 and AS9110 Lead Auditor Certifications and routinely audits companies to those standards.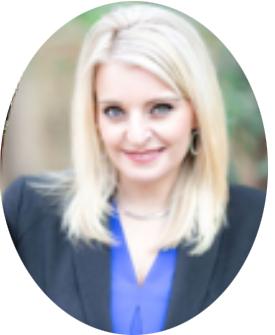 Jennifer
Sim
Jennifer Sims has over 20 years' experience in 1st, 2nd, and 3rd party auditing. Jennifer's competencies include Aerospace, Medical Devices and Quality Management Systems. During her career, Jennifer conducted internal and layered process audits, served as a site trade compliance officer, and supported activities associated with maintaining proper certification and registrations. Jennifer is a customer-driven leader with proven results in QMS auditing, records management, technical writing, internal/external customer satisfaction, and surpassing long-range goals. Jennifer is a graduate of Pensacola Christian College and holds current AS9100 Associate Auditor and ISO9001 Principal Auditor Certifications and routinely audits companies to those standards.
The service we receive from CDS is second to none. They take the time to explain things in plain language. It is easier to maintain certification every year with CDS guiding us through.
CDS Advanced Quality Systems was an essential part of our transition from ISO9001:2008 to AS9100D.  CDS took a personal and deep dive into our quality system that left no stones unturned. As a result, we entered our AS9100D stage 1 audit completely prepared with a Quality system we are proud of!
CDS Advanced Quality Solutions was amazing to work with.  I started with a company that had no Quality System in place and with CDS Advanced Quality Solutions' expertise, we were certified to the ISO 9001:2008 Standard this year.  We could not have done any of this without the knowledge that CDS AQS brings to table.  CDS AQS was there every step of the way and when not on site, we worked together offline to continue the system development.  CDS AQS was very quick to respond to all issues that were a struggle for us at our company.  I would highly recommend, to any company looking for a consultant or auditor, to use CDS Advanced Quality Solutions.
CDS Advanced Quality Solutions are very competent and thorough auditors. Craig with CDS Advanced Quality Solutions is very personable with a good sense of humor but at the same time very professional. I have been working with ISO auditors for 20+ years. Some are good and some not, CDS Advanced Quality Solutions is one of the good ones. CDS AQS listens to everything you have to say and works with you to possibly find a solution or a happy medium, if they can't find one they explain why in very clear language not just ISO language. CDS AQS is not a "my way or the highway" kind of auditor, and believe me I've had plenty of them. They strive to allow you to keep it as simple as possible and still meet all requirements of ISO9001 and AS9100. CDS AQS certified my QMS and will continue to request them for…
CDS Advanced Quality Solutions are very skilled auditors with a lot of experience. CDS AQS are super personable and friendly. Very thorough and detail oriented, overall great people to work with!
CDS Advanced Quality Solutions are a very competent Quality resource. Everyone as CDS AQS is ethical, honest, and dependable.
Unleash Your Team's Productive Power
The truly scarce resources now are the time, the talent, and the energy of the people in your organization